By Michael Gardner, Senior Director of Huma Gro® Turf Sales at Bio Huma Netics, Inc.
[NOTE: This article first appeared in the September 2018 issue of Tee Times Golf Guide Magazine.]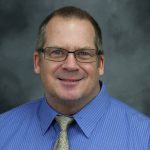 It's been a long, hot, dry summer but fall is just around the corner. Saturday, September 22nd, to be exact.
I've always looked forward to fall. With the cooler temperatures, the leaves will soon change to the magnificent colors of fall. Eventually the leaves will be drifting to the ground and covering our golf courses. It's a beautiful time of year.
Complete that Last Aerification
With fall quickly approaching, there is work to be done. The warm weather is our last window of opportunity to get certain tasks completed. While the air and soil temperatures are still high, it's the optimal time to complete one last aerification.
Get Back to Optimal Conditions
One of the most important aspects of aerification to golfers is the recovery time. The quicker we can get optimal pre-aerification playing conditions back on our greens, the quicker we'll see the benefit of increased play—which will increase the bottom line for the course.
Increase Horizontal Growth
Let me dive a little deeper on how this is could be accomplished. Certain plant hormones that promote cell division and horizontal growth are present in all plants. Two important hormones are cytokinins and auxins. When we increase the levels of these hormones, we increase the horizontal growth of turf grass.
Speed Recovery
Horizontal growth has many benefits. Turfgrass recovers and fills in quickly after aeration or verticutting. Increasing hormone levels also speeds recovery from ball marks caused by day-to-day play. We can take it one step further to our fairways and tee boxes. Better root systems and horizontal growth aids divot recovery.
Do It Naturally
We could pound our turfgrass with synthetic hormones, but Huma Gro® Turf Breakout® can accomplished this process naturally and sustainably. Breakout® stimulates the existing hormones in the plant, giving the plant a little help with what Mother Nature has already supplied.
Pre-program Horizontal Growth
Stimulating the cytokinins and auxins in the plant with early programming is essential for maximum benefit. If turfgrass is pre-programmed with Breakout® a week before aeration or verticutting, the plant will already be in a horizontal growth pattern at the time of aerification or verticutting. The turfgrass will continue pre-programmed horizontal growth without skipping a beat. For optimal results, application of Breakout® needs to be five to seven days before any procedures to the greens. A follow-up application is recommended five days after aerification or verticutting.
Reduce Clippings
Breakout® is not a plant growth regulator. Breakout® does not stop the growth of the plant, but rather re-directs the plant's energy to lateral growth or movement. This gives the superintendent an advantage by limiting top growth, which in turn reduces the clippings made during mowing. As a result, greens will have a uniformly smooth surface for all to enjoy. The fairways and tee boxes reap the same benefits: fuller turf with fewer clippings.
Get Ready
As fall, moderate weather, and increased play approaches, let's prepare by improving course conditions. This could be our last window of opportunity.