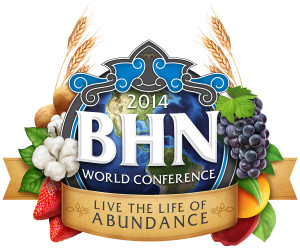 The Bio Huma Netics Inc. (BHN) 2014 World Conference will be held on the 11 – 14 of November, located at the DoubleTree Hotel in Gilbert, Arizona! This year's theme is "Live the Life of Abundance".  The basic breakdown of the schedule is on Tuesday attendees will arrive and settle in with a welcome dinner.  The next two days will have classes and discussions where attendees can learn from other distributors' successes and BHN will share the latest news. The last day, Friday, will be a fun play day! Activities may include: golfing, shopping, visiting a museum, among others.
Bio Huma Netics hosts a Conference every two years. This is the time to get together and learn about news and successes with the BHN Product lines with Micro Carbon Technology: HUMA GRO, HUMA GRO TURF, and PROBIOTIC SOLUTIONS. We highly encourage our distributors and representatives to come and bring their customers. BHN looks forward to seeing everyone in November! If you are interested in attending, please contact us for more information.
VIDEO: Click here for some highlights from the 2012 Conference!