By Michael Gardner, Senior Director of Huma Gro® Turf Sales at Bio Huma Netics, Inc.
[NOTE: This article first appeared in the July 2018 issue of Tee Times Golf Guide Magazine.]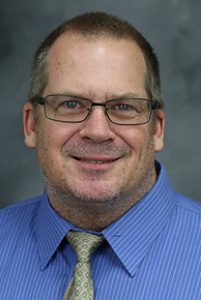 If you golf, turf recovery and repair is one of the most important aspects of your local golf course. If you are a golf course maintenance professional, recovery and repair is also one of your most important efforts on the course.
The greens are our Promised Land. But the golf course isn't always a Land of Milk and Honey. Sometimes turf is a land of stress, and I'm not talking about having an off day. I'm talking about the world of hurt we put on the turf. The regular mowing, verticutting, aerating, rolling of greens, and the high volumes of fertilizers, pesticides and water that create great playing conditions for us, unfortunately wreak havoc on turf.
Mowing
One of the most common stresses put on turf is rigorous mowing. Daily mowing to maintain that consistent, smooth turf adds to turf stress. Not only does mowing itself stress turf, but the low––very low—cutting height that keeps grass at maximum playability is harmful to turf health. As well as scalping, low mowing heights decrease the blade surface of the plant. This interrupts photosynthesis, which weakens the plant. Low mowing also reduces grass biomass. This makes it vulnerable to stresses it could withstand at higher mowing heights. After mowing, excess clippings left behind can not only smother turf, but, when it's humid, can also breed disease.
Reduce mowing stress by keeping mower blades sharp, clipping no more than 1/4 of the blade surface, removing excessive clippings, and reducing mowing to every-other day or as-needed in high heat conditions.
Verticutting
Another great stress to the green, and one that golfers dread to see, is verticutting. Verticutting commonly takes place once or twice a year. Because verticutting removes organic matter at the surface, core aeration is still needed to remove organic matter at the root zone. Verticutting is so harsh, it can injure the turf and spread disease. The key is to stimulate as quick a recovery as possible.
Verticutting damage can be avoided by reducing the amount of organic matter produced. Surface organic matter can be removed mechanically. A light topdress of sand also helps to reduce organic matter.
Aeration
While core aeration has many benefits, it also has some downsides––besides those ugly holes on the green.  Because of evaporation, aerating during drought or extreme heat can do more harm than good.
Timing is essential. Aerate at recommended soil temperatures for your grass type to speed recovery. Aerate during the growing season. Never aerate dormant turf. Fill aeration holes completely with sand and roll after applying a topdress.
Rolling
Rolling gives turf a break from mowing. It firms the green, smooths the playing surface, and speeds it up. But, firming the green can also compact it. Especially in clay soils. Rolling turf already stressed from heavy play, heat, disease, low-mowing heights, overwatering, and/or high inputs is simply piling on more stress.
High Inputs
Fertilizers will burn turf when over-applied or applied to wet grass, especially nitrogen and potash. Herbicide overuse stresses and even kills turf. Avoid fertilizer and herbicidal injury by applying recommended amounts according to directions.
Watering
Syringing and applying water under extreme heat creates the perfect playground for fungus. In fact, you can reduce fungicide use just by eliminating this practice. Overwatering not only wastes water, but can form a crust that blocks water, nutrients, air, and so on. On the other hand, shallow frequent watering encourages shallow roots, weakening turf to disease, pests, and other injuries. Avoid under- or overwatering by watering deeply when turf shows signs of wilting.
Huma Gro® Turf Recovery and Repair Program
Minor turf repairs can become major problems if not treated quickly. With the proper recovery and repair program, golf course maintenance professionals can take a proactive approach to turf recovery and repair. One of the major turf programs at Huma Gro® Turf is our Turf Repair and Recovery Program. It's a program that works through three modes of action: healthy soil, balanced nutrition, and focused growth management.
The Huma Gro® Turf proactive approach to recovery starts with healthy, sustainable soil. Healthy turf is built from the ground up. This is an ongoing practice. At the foundation is Multi-Purpose™, which improves soil structure and feeds beneficial soil biology. Apply Multi-Purpose™ to the soil 1 week before and 1 week after aeration or verticutting. At 1 week after, also apply Turf Iron™ to aid turf growth vigor.
One week before verticutting or aerating, apply Turfplex® VII and Breakout® to program turf for quick repair. Turfplex® VII offers complete balanced nutrients for energy needed for recovery. It is designed to nourish and correct deficiencies for all types of turf in a wide range of conditions. It improves plant growth and productivity. Turfplex® VII also enhances color, vigor, and vitality in any setting.
Once soil health and nutrients are in place, Breakout® stimulates the natural hormones in the grass. This promotes horizontal growth, quickly filling in damaged turf. Breakout® encourages a smooth, uniform putting surface that is healthy enough to withstand the low-cutting practices we all desire.
With the proper care, golf course superintendents can maintain the health, aesthetics, and playability of our Promised Land greens. Hopefully, we can all be more aware of the stresses we create on the course. Now, if we can just figure out how to stop leaving those divots the size of toupees . . .
Get out and enjoy nature, friends, your local golf course, and the great game of golf!
Huma Gro® Turf Special Turf Programs can be found at https://humagroturf.com/special-turf-programs/.